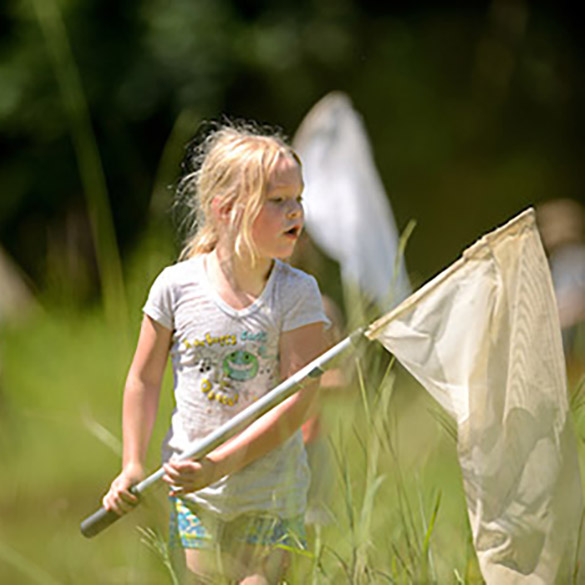 Ecology Day Camp
A Hands-On Experience at the Field Station
Dates:
Week 1: June 4-8, 2018 (Rising 1st-3rd grades)
Week 2: June 11-15, 2018 (Rising 1st-3rd grades)
Week 3: June 18-22, 2018 (Rising 4th-6th grades)
Week 4: June 25-29, 2018 (Rising 4th-6th grades)
Week 5: July 9-13, 2018 (Rising 1st-3rd grades)
Week 6: July 16-20, 2018 (Rising 1st-3rd grades)
Grades: Rising 1st - 6th graders
Cost: $175
Registrations Due: Two weeks before the each start date
Ecology Day Camp is an educational and fun annual camp hosted by The University of Mississippi Field Station during the summer months starting from June until early July. There are five sessions offered during the summer to different age groups.
Campers will be exposed to various aspects of Biology and Environmental Science through hands on interaction and lectures provided from local resources. Past camps have included such activities and topics as: bug collection and identification, water quality, tree identification, fire ants and spiders study, and various arts and crafts activities.
Sponsor Department: UM Biology Field Station and Office of Pre-College Programs
Camp Type: Day Camp
Seats Available: 20 max
Daily drop-off and pick-up schedule
| | |
| --- | --- |
| Time | Event |
| 7:30 – 8:00 a.m. | Morning Drop Off (UM Field Station, 15 County Road 2078, Abbeville) |
| 8:00 a.m. - 5:00 p.m. | Ecology Day Camp Activities |
| 5:00 - 5:30 p.m. | Afternoon Pick Up (UM Field Station, 15 County Road 2078, Abbeville) |
Registration for a camp or program is a two-part process – the online registration form and additional documentation. Both parts must be submitted to our office before a student is confirmed for enrollment in the program.
Register Online

Step 1: Go to the online registration portal.
Step 2: Click "Add Camp to Cart."
Step 3: Enter the Student's Information and click "Continue."
Step 4: Review your Cart Information and click "Checkout."
Enter your email address and click "Continue Unregistered."
Select the appropriate payment method and follow the prompts to complete the payment transaction. If you have a discount/scholarship code, you can enter it on the right side of the page and click "Apply."
Step 5: Enter the Parent/Guardian and Emergency Contact Information. Click "Submit." You will receive an emailed receipt and confirmation of registration. Please retain a copy of this receipt for your reference and tax purposes.

Submit Medical Form

We value the safety and well-being of all our participating students. In the case emergency or medical attention is required, ALL camps and programs require parents to submit medical forms on behalf of the student. Please DO NOT forget to return this form to our office as this will hold up the registration process for your student. If you have already submitted the medical form for a camp this summer, you will not have to submit it again. We do not retain medical documentation from previous summers.
Step 1: Download and complete the Summer Medical Form (at top of page) with the appropriate student and parent information.
Step 2: Attach a copy of:

Student's insurance card,
Parent's driver's license
Shot records with the last Tetanus Immunization or Booster Shot, and
Any other medical documents needed to seek treatment

Step 3: Send the form and attachments to our office at: Outreach and Continuing Education, Office of Pre-College Programs, The University of Mississippi, P.O. Box 1848, University, MS 38677-1848.

For the security of you and your student's information, please do not email or fax medical forms to our office. We request that you mail or bring the forms to our office.

Submit Agreement

The Office of Pre-College Programs has set guidelines and rules in place for the safety of the students participating in our camps and programs. Please review these guidelines and rules and discuss with your student(s) before the first day of the program. The Agreement Form is available at the top of the page.
For additional information, please contact:
Address: Outreach and Continuing Education, Office of Pre-College Programs, The University of Mississippi, P.O. Box 1848, University, MS 38677-1848
Phone: (662) 915-7621
Fax: (662) 915-1535
Email: precollege@olemiss.edu