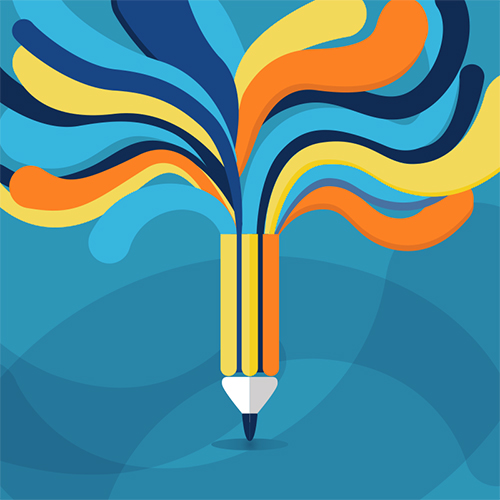 Creative Writing
Dates: June 3-7, 2019
Grades: Rising 9th through 12th grade
Cost: $700 Residential / $400 Commuters What's included in the cost?
Registrations Due: May 1, 2019
Write with the encouragement and guidance of experienced, actively publishing writers in our week-long program. Be inspired by the same landscapes that nurtured the talents of William Faulkner, John Grisham, and many other writers. During this workshop, students will experience a variety of approaches to prose and poetry, doing their writing both on the picturesque University of Mississippi campus and amidst the small-town charm of the Oxford area.
Sponsoring Department: The English Department
Camp Type: 1 Week Residential or Commuter, non-credit
Seats Available: 24 max
Eligibility
Be in good academic and conduct standing at the time of admission. The school can be public, private, parochial, or even home educated.
Complete the online application.
Day of the Week
(Summer 2018 TBD)
Morning Activities
8:00am – 12:00pm
Afternoon Activities
1:00pm – 4:30pm
Sunday
Move-In, Orientation
Monday
Tuesday
Wednesday
Thursday
Friday
Move-Out
Daily Hours: Monday-Thursday, 8:00 AM-4:30 PM; Friday, 8:00 AM-12:00 PM
Move-in for residential students will be the Sunday prior to the camp's beginning. Details will be sent by email two weeks beforehand.
Lunch will be provided at Rebel Market for all students.
Residential students will live in the Residential College South, supervised by live-in counselors. All counselors are undergraduate students trained in the supervision of minors and background-checked. Evening recreational activities may include use of the campus recreational center, board games, and trips to locations on campus or in town.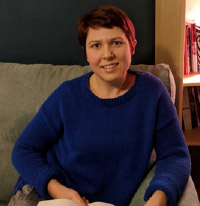 Sarah Huddleston was born and raised in Portland, Oregon. She teaches courses in rhetoric and composition, literature, and creative writing, and has worked for the last couple of years as fiction Editor for the University of Mississippi's literary Magazine, Yalobusha Review. She holds a MA in literature from Portland State University and an MFA in creative fiction writing from the University of Mississippi. Her short stories have appeared in various literary journals and she is currently working on her first novel.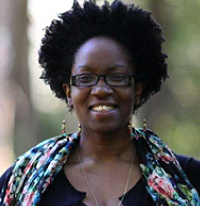 Nadia Alexis is a writer, photographer and educator. Her poetry has been published in Kweli Journal, Texas Review, Tinderbox Poetry Journal and elsewhere. Her personal essay writing has been published at On She Goes. She was the featured visual artist in TORCH Journal 2016 Spring/Summer issue and was published in the Mfon: Women Photographers of the African Diaspora 2017 anthology. A Pushcart Prize and Best of the Net Anthology nominee, she received a scholarship from the Fine Arts Work Center and has received fellowships from the Callaloo Creative Writing Workshop and The Watering Hole. She is a 2018-2019 Scholar in the Carr Center Independent Scholars Fellowship program with Resident Artist Carrie Mae Weems. She is currently a 3rd-year poetry MFA candidate at the University of Mississippi and a curator for the Trobar Ric Poetry Reading Series.
Registration for a camp or program is a two-part process – the online registration form and additional documentation. Both parts must be submitted to our office before a student is confirmed for enrollment in the program.
Register Online

Step 1: Go to the online registration portal.
Step 2: Click "Add Event to Cart."
Step 3: Enter the Student's Information and click "Continue."
Step 4: Review your Cart Information and click "Checkout."
Enter your email address and click "Continue Unregistered."
Select the appropriate payment method and follow the prompts to complete the payment transaction. If you have a discount/scholarship code, you can enter it on the right side of the page and click "Apply."
Step 5: Enter the Parent/Guardian and Emergency Contact Information. Click "Submit." You will receive an emailed receipt and confirmation of registration. Please retain a copy of this receipt for your reference and tax purposes.

Submit Medical Form

We value the safety and well-being of all our participating students. In the case emergency or medical attention is required, ALL camps and programs require parents to submit medical forms on behalf of the student. Please DO NOT forget to return this form to our office as this will hold up the registration process for your student. If you have already submitted the medical form for a camp this summer, you will not have to submit it again. We do not retain medical documentation from previous summers.
Step 1: Download and complete the Summer Medical Form (at top of page) with the appropriate student and parent information.
Step 2: Attach a copy of:

Student's insurance card,
Parent's driver's license
Shot records with the last Tetanus Immunization or Booster Shot, and
Any other medical documents needed to seek treatment

Step 3: Send the form and attachments to our office at: Outreach and Continuing Education, Office of Pre-College Programs, The University of Mississippi, P.O. Box 1848, University, MS 38677-1848.

For the security of you and your student's information, please do not email or fax medical forms to our office. We request that you mail or bring the forms to our office.

Submit Agreement

The Office of Pre-College Programs has set guidelines and rules in place for the safety of the students participating in our camps and programs. Please review these guidelines and rules and discuss with your student(s) before the first day of the program. The Agreement Form is available at the top of the page.
For additional information, please contact:
Address: Outreach and Continuing Education, Office of Pre-College Programs, The University of Mississippi, P.O. Box 1848, University, MS 38677-1848
Phone: (662) 915-7621
Fax: (662) 915-1535
Email: precollege@olemiss.edu