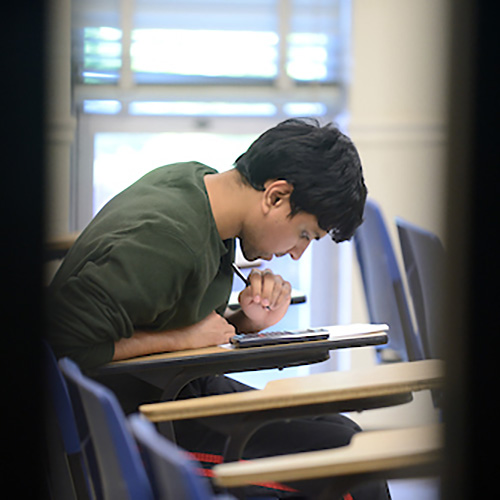 ACT Prep
Basic Review in Math and English
Dates: June 7-12 and July 19-24, 2020
Grades: Rising 9th - 12th grades
Cost: $700 Residential / $400 Commuters What's included in the cost?
Registrations Due: May 15 and June 15, 2020
The American College Testing (ACT) is a national college admission examination that consists of subject-area tests in English, math, science, and reading with an optional writing test. All 4-year colleges and universities in the United States accept ACT results and the results from these tests must be included as part of the application admission to most four-year colleges and universities. Because admissions are becoming increasingly competitive, a higher ACT test scores can give students an edge on the competition.
This course is designed to help students prepare for this important assessment by focusing on the Mathematic and English sections of the exam. Students will learn and review material that the ACT covers in these areas and will help students develop valuable test-taking strategies to improve their scores.
Sponsoring Department: Office of Pre-College Programs
Camp Type: 1 Week Residential or Commuter, non-credit
Seats Available: 24 max
Eligibility
Be in good academic and conduct standing at the time of admission. The school can be public, private, parochial, or even home educated.
Complete the online application.
#AcademicFocus #CollegeReadiness #Math #English
Day of the Week
Morning Activities
8:00am – 12:00pm
Afternoon Activities
1:00pm – 4:30pm
Sunday
Move-In, Orientation
Monday
Tuesday
Wednesday
Thursday
Friday
Move-Out
Daily Hours: Monday-Thursday, 8:00 AM-4:30 PM; Friday, 8:00 AM-2:00 PM
Move-in for residential students will be the Sunday prior to the camp's beginning. Details will be sent by email two weeks beforehand.
Lunch will be provided at Rebel Market for all students.
Residential students will live in the Residential College South, supervised by live-in counselors. All counselors are undergraduate students trained in the supervision of minors and background-checked. Evening recreational activities may include use of the campus recreational center, board games, and trips to locations on campus or in town.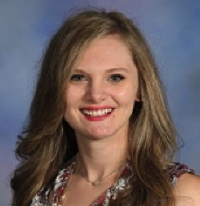 Cecily Pompa has worked in English Language Arts as a teacher and writer for five years. She studied Literature and Intellectual History at Yale University and University of Cambridge (UK) before attaining her teaching certification through the University of Mississippi, where she received the Raymond Murov Award for Secondary Education. She currently teaches 6th Grade ELA at Oxford Intermediate School and manages an education blog. Her passions and research interests include project-based learning, authentic writing, and new media literacy.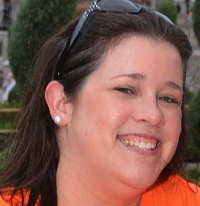 Shara Minton has been a teacher for 13 years. She has taught high school math, middle school science, and middle school computer science. She is also a travel agent and event planner. She loves Disney and traveling around the world.
Registration for a camp or program is a two-part process – the online registration form and additional documentation. Both parts must be submitted to our office before a student is confirmed for enrollment in the program.
Register Online

Step 1: Go to the online registration portal.
Step 2: Select the appropriate options and click "Add Event to Cart."
Step 3: Review your Cart Information and click "Checkout."
Enter your email address and click "Continue Unregistered."
Select the appropriate payment method and follow the prompts to complete the payment transaction. If you have a discount/scholarship code, you can enter it on the right side of the page and click "Apply."
Step 4: Enter the Student's Information, Parent/Guardian, Emergency Contact, and additional information. Click "Submit." You will receive an emailed receipt and confirmation of registration. Please retain a copy of this receipt for your reference and tax purposes.

Submit Medical Form

We value the safety and well-being of all our participating students. In the event that any emergency or medical attention arises, ALL camps and programs require parents to submit medical forms on behalf of the student. Please DO NOT forget to return this form to our office as this will hold up the registration process for your student. If you have already submitted the medical form for a camp this summer, you will not have to submit it again. We do not retain medical documentation from previous summers.
Step 1: Download and complete the Summer Medical Form (PDF link at top of page) with the appropriate student and parent information.
Step 2: Attach a copy of:

Student's insurance card,
Parent's driver's license
Any other medical documents needed to seek treatment

Step 3: Send the form and attachments to our office at: Outreach and Continuing Education, Office of Pre-College Programs, The University of Mississippi, P.O. Box 1848, University, MS 38677-1848.
For the security of you and your student's information, please do not email or fax medical forms to our office. We request that you mail or bring the forms to our office.

Submit Agreement

The Office of Pre-College Programs has set guidelines and rules in place for the safety of the students participating in our camps and programs. Please review these guidelines and rules and discuss with your student(s) before the first day of the program. The Agreement Form is available at the top of the page.