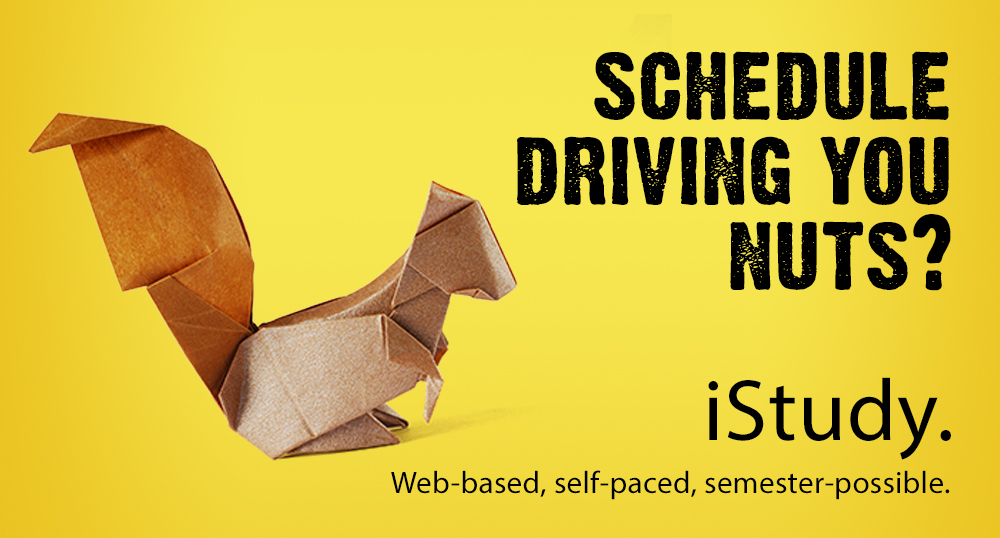 iStudy
Flexible and affordable!
iStudy online courses are semester-based and tuition covered* Full-year courses are always available.
Newly revised courses:
CHEM 103: Suvery of Chemistry I
COUN 307 Educational Psychology
EDDE 507 Safety Education
NHM 311: Basic Nutrition
NHM 328: Child Development
PSY 394: Lab in Psychology: Cognition and Perception
The iStudy office is located in the Jackson Avenue Center at 1111 West Jackson Avenue (take the Bronze line from campus). We're in Suite H.
istudy@olemiss.edu | (662) 915-7313
* All UM semester rules apply.