Marketing and Creative Services
Who We Are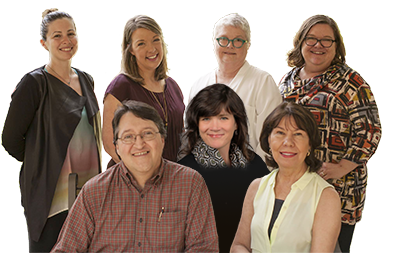 In the Division of Outreach, we're all about opportunities and options. We seek to serve the University and the community by facilitating and providing high-quality learning experiences.
The Office of Marketing and Creative Services is charged with managing the brands within the Division of Outreach and Continuing Education.
We are videographers and photographers, writers and editors, web designers and graphic artists, and media and public relations professionals.
We enthusiastically promote our units and their programs. Through a variety of platforms we tell the story of our high-energy division, where knowledge and experience can change people's lives.
We do this by working closely with you—our division clients—to accomplish your communication and marketing goals.
As stewards of the division and university brands, we give you the framework for communicating about the division and Ole Miss and the strategic advice to help you reach your audiences.
---
What We Do
We help you plan.
Our team seeks to order and organize your marketing calendar, incorporating your ideas while adhering to the best standards of our profession and the university. Our goal is to keep you on track so that achieve the best results with your audiences within your budget.
We create
eye-catching and state-of-the-art marketing materials that include web sites, brochures, posters, fliers, digital advertising, newsletters, social media promotions, and many other types of informative products.
We work closely
with each other utilizing the skills of graphic designers writers, photographers, videographers, as well as our web designer and social media team, to be sure that every single program utilizes the best of what your unit and our division has to offer.