Message from the Director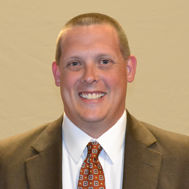 Welcome to the University of Mississippi. We're glad you've chosen Ole Miss and our faculty and staff are here to help you reach your academic goals. UM-Booneville will offer you courses in a flexible format, opportunities to get involved with student organizations, and academic support to assure that you succeed.
Our students at UM-Booneville pursue degrees in a number of fields. We offer degrees in business, elementary education, accounting, general studies, criminal justice, and paralegal studies. UM-Booneville also offers graduate degrees in education. Our students take courses during the day and at night, in a traditional classroom setting or via technology, and in a regular semester format or during intensive intersessions that allow them to complete classes in just two weeks. Our goal is to find ways to help you get the classes you need in the format that works best for you.
By becoming a student at Ole Miss you'll be joining a state flagship university that Forbes Magazine has ranked as a best buy in higher education. The best thing about attending UM-Booneville is that you will finish your degree in a setting where you'll get to know our faculty and staff. The size of our campus allows us to get to know you, your goals, and how to best help you earn a degree. I believe that our faculty and staff are our greatest asset. They're committed to providing you with a great education and the support necessary to succeed.
We're also working hard to be a resource for Booneville and Northeast Mississippi. As a university, we offer a number of resources that are available to businesses, community members, K-12 schools, and numerous other agencies serving our regional communities. If you think that there is an opportunity to partner with Ole Miss, please give us a call and we'll be happy to see how we can work together.
UM-Booneville offers a fantastic opportunity for students and community members to get to know Ole Miss without making the trip to Oxford. We're committed to student success, providing financial aid to make your degree more affordable, and bringing the resources of a world-class institution to Booneville.
Most importantly, the faculty and staff of UM-Booneville are committed to helping you reach your goals. Your personal, educational, and professional goals are important to you. They're important to us too and we'd like to help you reach them. Just give us a call and we'll help you learn what Ole Miss can do for you.
Dr. Derek L. Markley,
Executive Director of UM-Tupelo and UM-Booneville